The Audition Bible: Secrets Every Actor Needs To Know
​
The Audition Bible: Secrets Every Actor Needs To Know is a cohesive and comprehensive "audition class in a book". A user-friendly guide that demystifies the audition process for actors, directors, teachers, producers… or anyone who works with actors.

The writing of The Audition Bible morphed over the years. Each Audition Workshop confirmed that the combination of The 6 Audition Tools Method, visualizations, and the actors' ability to adopt the mental focus of an athlete, manifested solid results in the audition room.
The main goal for writing the book was to ensure that actors who had taken Holly's workshop would have quick access to The 6 Audition Tools Method and other audition techniques they learned in class.
Holly's vision was to have actors carry The Audition Bible with them, so they could have a refresher of techniques while waiting in the lobby for their audition.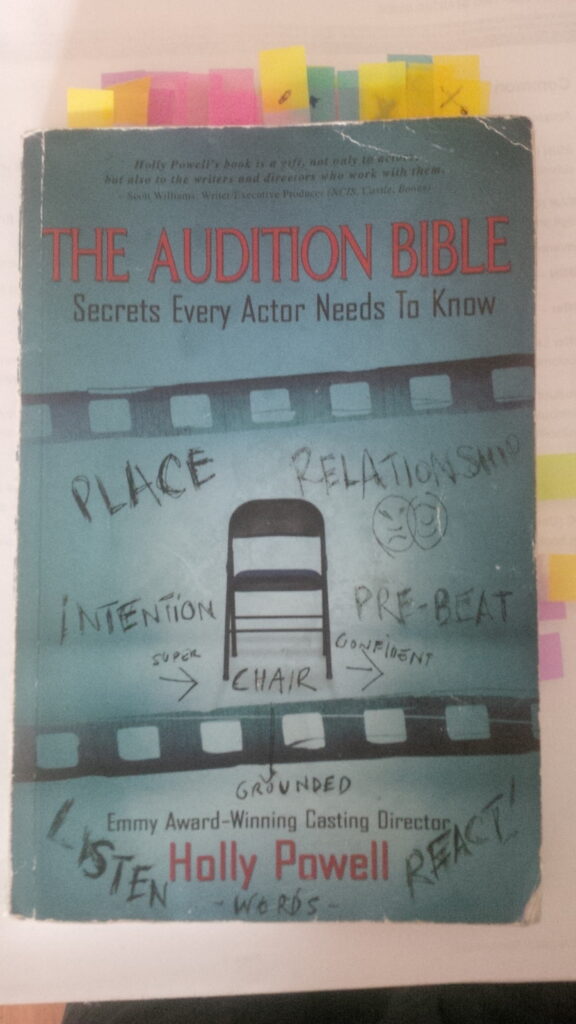 English Actor Tom Knight's notes written in his copy of The Audition Bible
---
THE AUDITION BIBLE book launch at The Samuel French Bookstore, Los Angeles, CA
---
REVIEWS FOR THE AUDITION BIBLE
Casting director Powell approaches audition prep as a physical and mental exercise in this useful tome, walking actors through each step of the process including the psychological war-zone she terms "The Lobby Sabotage." She also outlines her six audition tools method for successful in-the-moment performance. (Read the full article: 8 Must-Read Books to Prepare for Your Next Audition)
– Backstage
www.backstage.com
The Audition Bible is a must read – The subtitle of the book is, "Secrets Every Actor Needs To Know" and that's exactly why The Healthy Actor enthusiastically endorses this book as a must buy for its' readers. The "secrets" Holly refers to are the types of things we all fall victim to over time.
– The Healthy Actor
www.thehealthyactor.com
Holly Powell has written a most thorough book on auditioning that I wish I'd had when I was starting out. Holly's wisdom will save every serious actress and actor loads of time and heartache ~ read it now!
– Frances Fisher, Actress
Unforgiven, Titanic
CLICK HERE TO SEE ADDITIONAL REVIEWS
---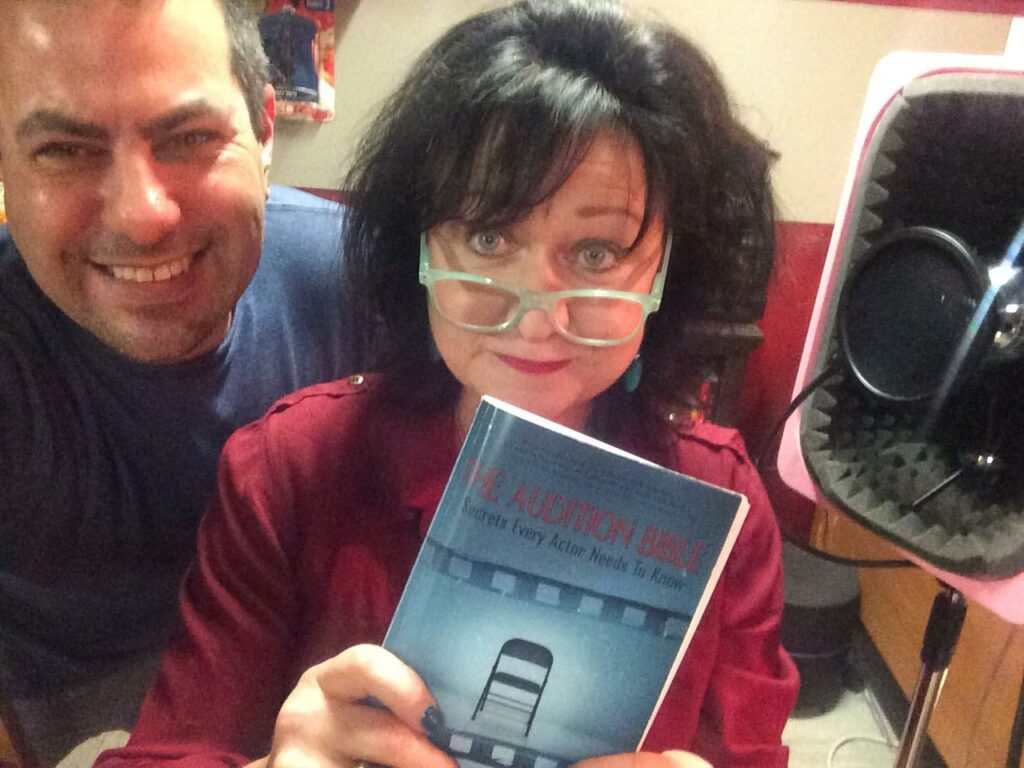 Paul J Salamoff (TAVIN Press) and Holly Powell
recording the Audiobook edition of The Audition Bible
Go to AMAZON to purchase The Audition Bible in PAPERBACK / KINDLE / AUDIOBOOK